ACCREDITATION: A GUARANTEE OF QUALITY
In order to ensure quality, study programmes are regularly reviewed. This is done by independent, external accreditation agencies that perform a similar function in the higher education landscape as the MOT in the assessment of test for cars. Only those instututions which have passed a successful accreditation will receive a certificate and thus an important quality feature.
The study programme International Tourism Management concludes with the academic degree Master of Business Administration from the Nürtingen / Geislingen University of Applied Sciences HfWU.
HfWU's degrees are accredited by the German AQAS (Agency for Quality Assurance through Accreditation of Study Programmes) according to the guidelines of the Conference of Ministers of Education in accordance with the Bologna process for the approximation of European standards.
Evaluation and feedback discussions
Personal feedback discussions take place between students, lecturers and responsibles of the academy on a regular basis.
In addition, each course is evaluated anonymously by students on different aspects (structure of the course, teaching and learning methods, etc.) through a questionnaire which is also evaluated with the lecturers. Student contribution is important for the quality assurance of ASCENSO Academy.
The graduating university, Nürtingen/Geislingen University of Applied Sciences HfWU, also conducts regular evaluation of the courses.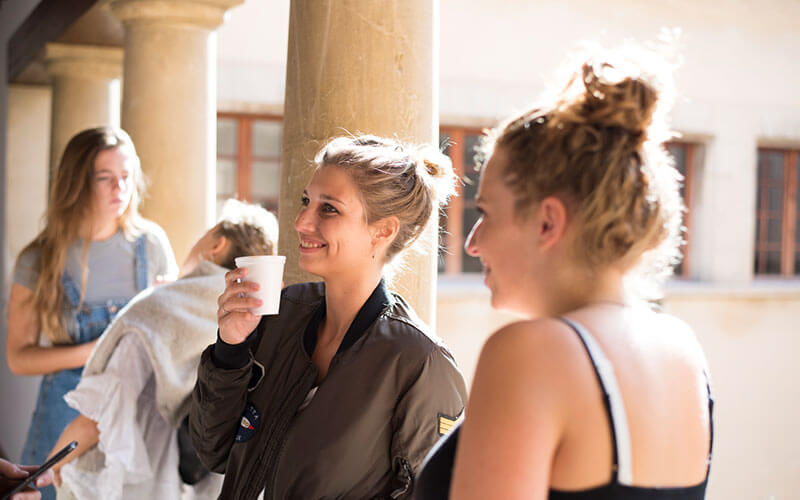 STUDENT REPRESENTATIVE MEETINGS
Each study group selects a spokesperson. All student representatives meet regularly with the management of the academy to discuss key issues. In this context, there is also the opportunity to ask questions and contribute ideas. Apart from this, management have an open door policy for any issues that may arise at any time.