Moving abroad involves many matters. However, experience has shown that the benefits outweigh the risks and many issues are not as complicated as they first seem. The team of ASCENSO Academy supports applicants and students with practical help and advice at all times.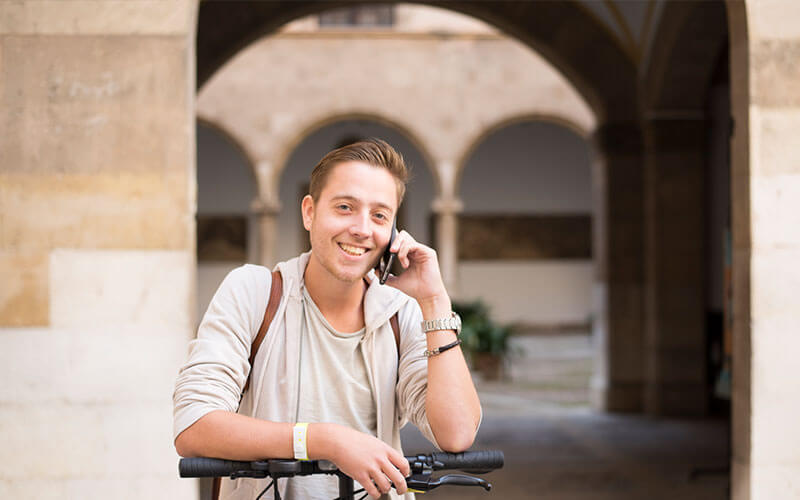 HOW HIGH IS THE COST OF LIVING IN PALMA?
The cost of living is largely comparable to other cities in Europe, and often even cheaper – especially in comparison with major cities. Furnished, shared flats are available in the city from a monthly rent of 300 euros. If you want to live alone, you should expect to pay at least 500 euros per month. Of course, we will support you from the word go to get you off to a good start in Palma in your search a suitable apartment or shared room!
ARE PART-TIME JOBS AVAILABLE FOR STUDENTS?
Palma is a service city dominated by tourism, commerce, administration and transport (port and airport) and the event and media industries. Every year, around 13 million tourists come to Mallorca. Many ASCENSO students find a part time job in this environment, especially in the areas of hospitality: hotel, catering, promotion, and events.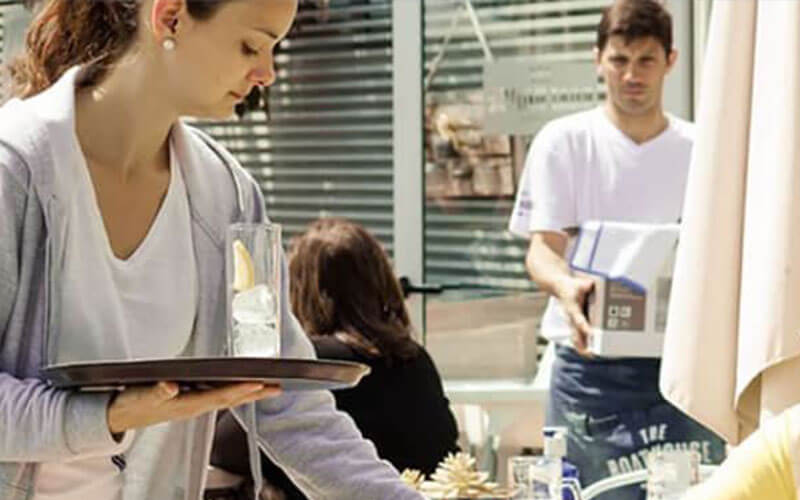 WHICH DOCUMENTS ARE NECESSARY AND WHICH FORMALITIES MUST BE COMPLIED WITH?
For EU citizens, a two-year stay in Spain is not that complicated. During the first few weeks in Palma, you only complete one administrative procedure: You apply for an identification number: Número de Identidad de Extranjero (NIE) at the Spanish immigration office "Extranjería".
DO I NEED NEW HEALTH INSURANCE?
No. If you are covered by statutory health insurance, there is also sufficient insurance coverage in Spain. If you are privately insured, please clarify in advance whether you are covered by the insurance while in other EU countries.
IS THERE A GOOD HEALTH SERVICE?
Yes, because the medical care in Palma is very good and meets German standards. Numerous German doctors are established on the island, and many are located directly in Palma or in the immediate vicinity. Many hospitals also offer translation services.
SHOULD I TAKE OUT A CONTRACT WITH A SPANISH MOBILE PROVIDER?
Since the summer of 2017, roaming charges have been abolished under EU Regulations. Nevertheless, you should check your current mobile phone contract for additional costs. Many Spanish companies offer contracts that combine mobile and home Internet (DSL, fiber). It is worth comparing the current offers of Orange, Vodafone, Movistar or others.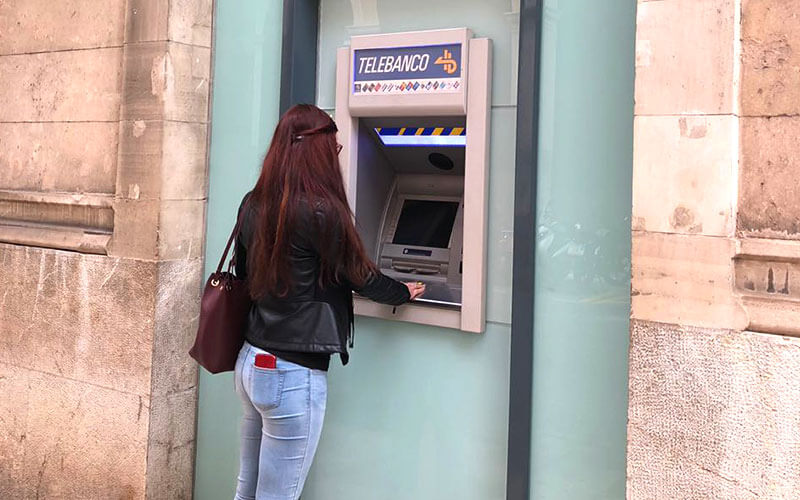 IS IT NECESSARY TO OPEN A BANK ACCOUNT AT A SPANISH BANK?
If you cannot withdraw money from Spanish ATMs free of charge with your debit or credit card, it is advisable to open a Spanish bank account, which is usually necessary if you want to sign a contract with a Spanish company (e.g. with an Internet provider). There are several banks in Palma all over the city (e.g. Santander, Bankia, Caixa, Banca March, BBVA or Sabadell). Many of them offer their services in foreign languages. To open a Spanish bank account, the NIE number is required.
DO I NEED A CAR ON THE ISLAND?
car is not absolutely necessary. EMT, the public transport company, runs buses which connect all parts of the city and the suburbs of the capital almost around the clock. Live timetable information and fares can be viewed online as well in English or German. The "Tarjeta Ciudadana" offers discounted fares. Within the city centre itself, a lot is within walking distance.
Many students use a bicycle or a scooter. However, free parking is not available in the vicinity of the academy.
Coaches and trains connect Palma with many other places on the island.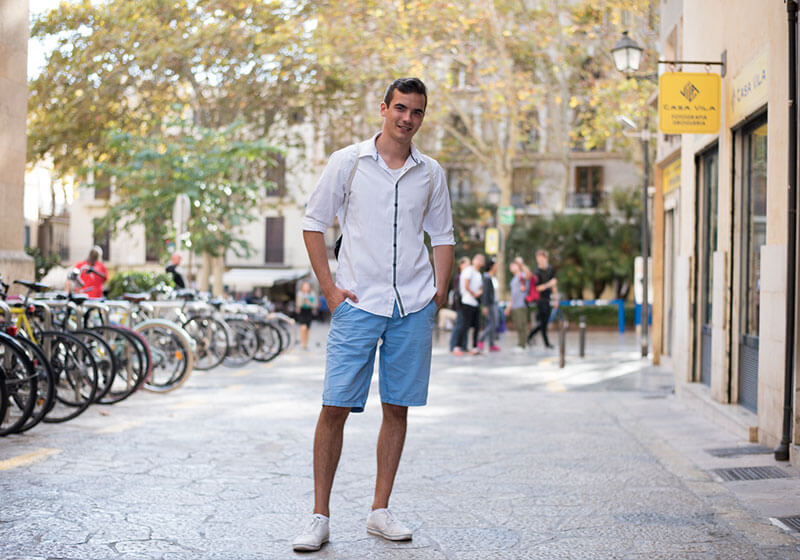 Does my family continue to get child allowance when I study in Spain?
Yes, the entitlement to child benefit is the same as for students in Germany.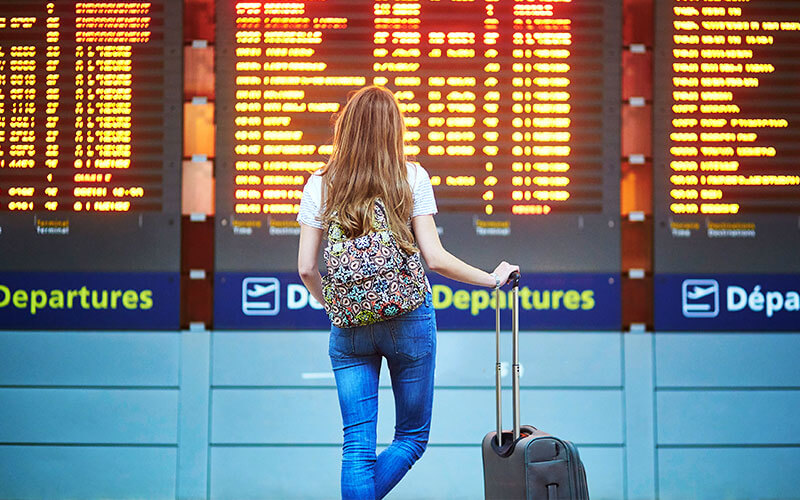 ARRIVAL AND DEPARTURE.
Palma is easy to reach from a lot of airports whole Europe. Almost all airlines offer numerous connections throughout the year. In an average of two hours you can reach the airport of Palma from all over Germany for instance.
In addition, two companies offer several daily ferry connections to the mainland.
Any questions?
We're here to help you - Just use the following form to submit your request and we will get in touch with you.