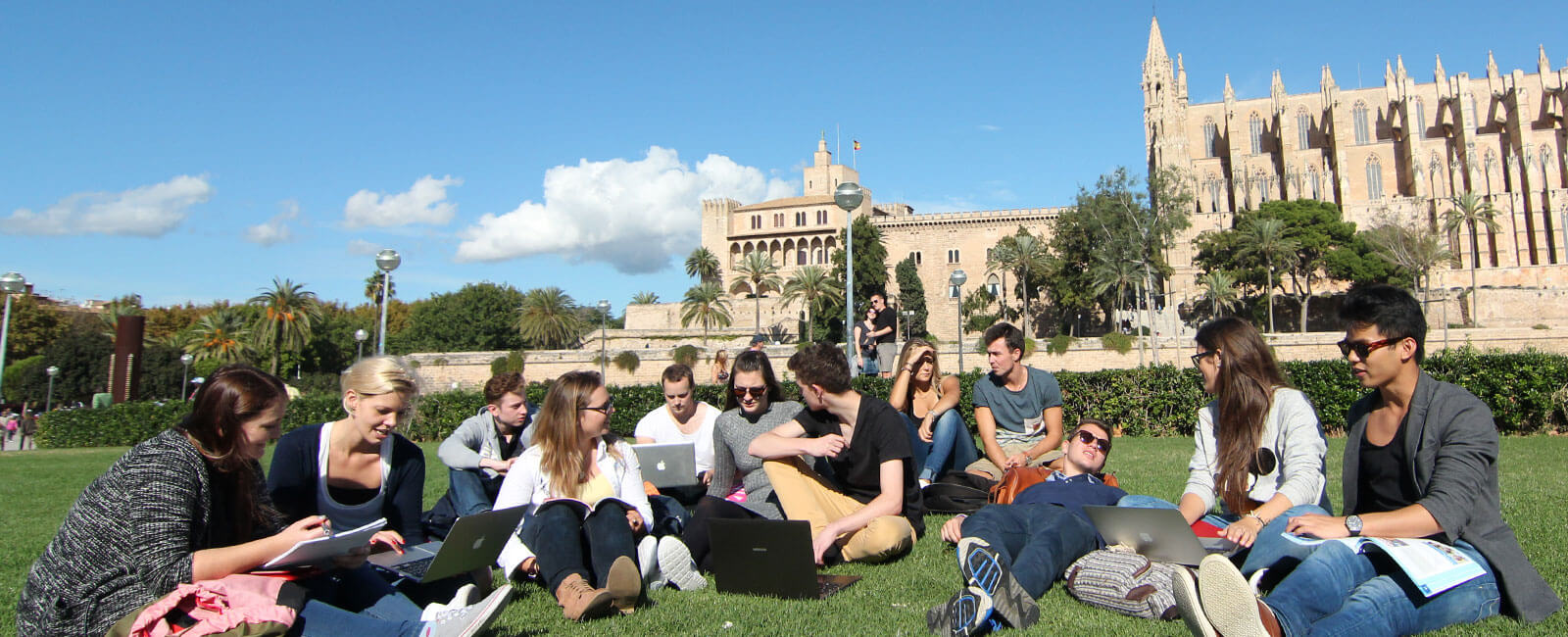 With more than 430,000 inhabitants, the city of Palma de Mallorca is the capital of Majorca and the seat of the regional government of the Balearic Islands. The city and indeed the entire Balearic Islands are characterized by the service sector. The predominant economic activities are related to the tourism, trade and sports event and media industries.
Palma has a very well-developed public transport network, and EMT, the public transport company, runs buses which connect all parts of the city and the suburbs almost around the clock.
Studying on an island that is one of the most popular holiday destinations has many benefits. With more than 300 sunny days a year, and an average of 7.9 hours of sunshine per day, Palma offers students plenty of opportunities in their spare time. The island combines a high quality of life with a pronounced lifestyle factor. Palma is international meeting point for young people from all over the world. The Mediterranean on the doorstep and a stunning old town with an extraordinary flair, Palma de Mallorca offers something for everyone.
LIVING IN PALMA IS NOT EXPENSIVE
The cost of living is largely comparable to other cities in Europe, and often even cheaper – especially in comparison with major cities. The private rental sector includes sufficient shared rooms and apartments in all price ranges. Generally, apartments for rent are furnished and fully equipped with electrical appliances, kitchenware and tableware and everyday items.
Furnished, shared flats are available in the city from a monthly rent of 300 euros. If you want to live alone, you should expect to pay at least 500 euros per month. Of course, we will support you from the word go to get you off to a good start in Palma in your search a suitable apartment or shared room!
PALMA OFFERS A VARIETY OF LEISURE ACTIVITIES
There is a great range of leisure activities in Palma and on the entire island.
In the winding streets of the old town you will find many shops, restaurants and cafes. The boulevards Paseo del Borne and La Rambla as well as the pedestrian area of the old town make every shopping heart beat faster. For night owls, the party area on the Playa de Palma is very easy to reach by bus.
The possibilities for recreational athletes are almost limitless: miles of running tracks directly on the sea, routes developed for road bike and mountain bike fans can be found in and around Palma, as well as sports fields and gyms.
There are various leisure and sports activities of our students such as: football, beach volleyball or fitness, balancing your daily study routine.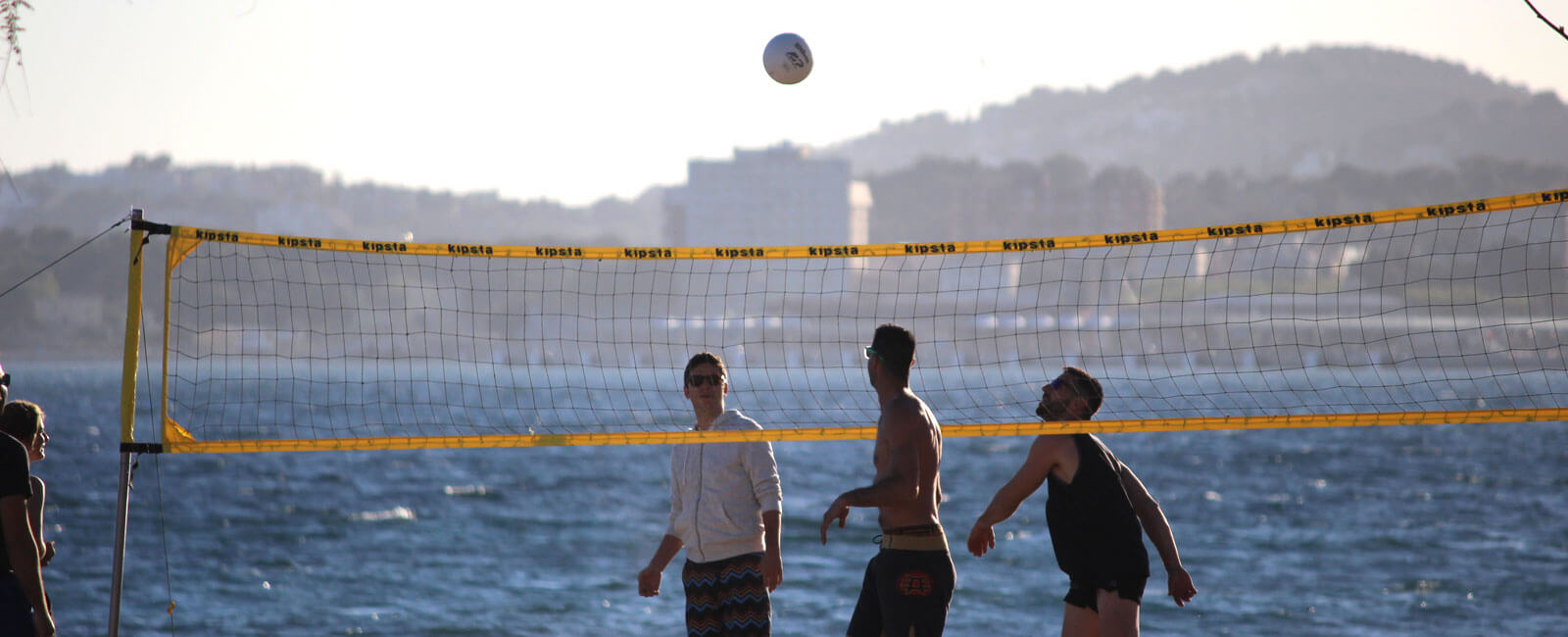 BESIDES STUDYING THERE IS ALSO TIME FOR PART TIME JOBS
Palma is a service city dominated by tourism, commerce, administration and transport (port and airport) and the event and media industries. Every year, around 13 million tourists come to Mallorca. Many ASCENSO students find a part time job in this environment, especially in the areas of hospitality: hotel, catering, promotion, and events.
HEALTH INSURANCE, BANK ACCOUNT, AUTHORITIES
For EU citizens, a two-year stay in Spain is not that complicated. During the first few weeks in Palma, you only complete one administrative procedure: You apply for an identification number: Número de Identidad de Extranjero (NIE) at the Spanish immigration office "Extranjería".
If you have statutory health insurance, there will be sufficient insurance coverage in Spain, too. If you are privately insured, please clarify in advance whether you are covered by the insurance while in other EU countries. The medical care in Palma is very good and meets German standards. Numerous German doctors are established on the island, and many are located directly in Palma or in the immediate vicinity. Many hospitals also offer translation services.
If you cannot withdraw money from Spanish ATMs free of charge with your debit or credit card, it is advisable to open a Spanish bank account, which is usually necessary if you want to sign a contract with a Spanish company (e.g. with an Internet provider). There are several banks in Palma all over the city (e.g. Santander, Bankia, Caixa, Banca March, BBVA or Sabadell). Many of them offer their services in foreign languages. To open a Spanish bank account, the NIE number is required.
Any Questions?
We're here to help you - Just use the following form to submit your request and we will get in touch with you.